Melco Global Logistics professionals are dedicated to providing you with reliable and cost-effective sea freight services customized to meet your needs. Our safety protocols, customer service, and efficiency are unparalleled in the industry. This ensures your cargo is delivered with care where and when needed – just as you choose.
With a global presence and decades of experience in freight forwarding, we understand the domestic and international customs regulations that affect your sea freight cargo and have been approved for years by US Customs and Border Protection and the Transportation Security Administration (TSA).
Melco Global Logistics Sea Freight Services
Considered the green alternative to air freight due to its significantly smaller carbon footprint, sea freight cargo services are simple when you work with Melco Logistics.
Coordination of logistics for valuable cargo delivery

Coordination of import/export services and documentation

Professional handling of customs fees and duties

Professional handling of hazardous cargo

Coordination of logistics for temperature-controlled cargo

Shipping and delivery of heavy equipment and automobiles

Shipping and delivery of specialty cargo, including oversized, liquid, dry, and bulk
Options to Suit Any Size Cargo
Our global presence, size, relationships with reputable ocean carriers, and decades of experience mean that we can provide you with sea freight container options that fit the amount and type of cargo you are shipping.
You only pay for the size container you need.
Budget-Friendly Rates
Whatever your budget, chances are good that Melco Global Logistics can work with you to deliver your cargo safely and on time to virtually anywhere in the world.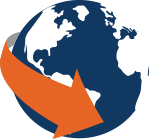 The Melco Global Logistics Competitive Edge
We bring the added value of our long-term experience, emphasis on customer service, and a wide variety of contacts in freight forwarding to make every sea freight shipment successful and cost-effective.
Contact the professionals at Melco Global Logistics to learn how we can make your sea freight shipping and delivery simple, safe, and reliable.